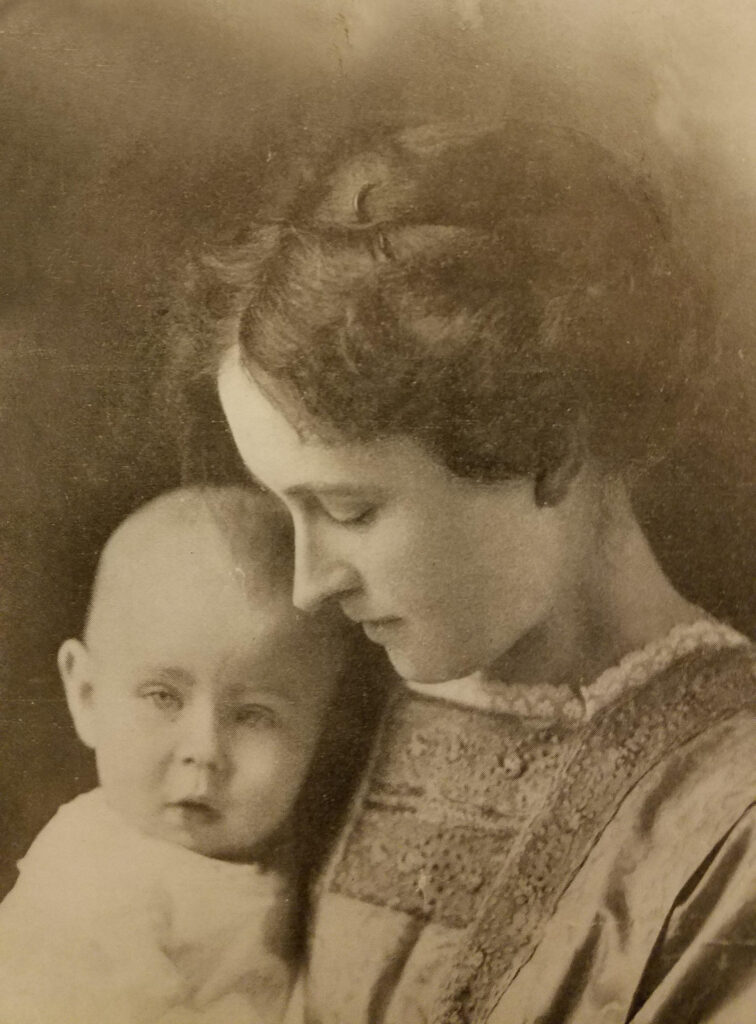 By Mona Reno, Nevada Women's History Project
Role in Women's Suffrage: Vice-President for Lyon County, NV of the Equal Franchise Society of Nevada, 1913-1914
Edith Brake was born June 18, 1883 to Edward B. Brake and Mary Greeney Brake in Indiana. By 1900 the family had moved to Colorado where Edith married George F. West on Christmas Day 1909. They soon moved to Mason Valley in Lyon County, Nevada.
Edith became active in women's civic issues and was elected the President of the Nevada Federation of Women's clubs in 1912. The November 1912 Nevada Edition of The Woman Citizen featured a picture of Edith West and her son, Franklin E. West.
In February of 1913 and 1914, Edith was elected a vice-president of the Nevada Equal Franchise Society. Anne Martin, Nevada Equal Franchise Society President, acknowledges Edith's work in her Memoirs.
Edith remained very active in women's issues following her suffrage work. In 1916, in her capacity as Chair of the Nevada Federation of Women's Clubs, Department of Home Economics, she wrote a letter to then Nevada Governor Emmet Boyle asking him to designate March 4-11, 1916 as "Baby Week." She signed that letter Edith West and not as Mrs. George West. As the Nevada member of the board of directors of the National Federation of Women's Clubs, in 1919 she attended the Council of Women in Asheville, North Carolina.
U.S. Census records show that the West family moved to Oakland in the early 1920s. Edith was working as a substitute teacher. They had three children, Franklin E. West, Robert J. West and Marianna West. Edith L. West, age 86, died October 1, 1969 in Alameda, CA. She is buried in the Mountain View Cemetery in Oakland, California.
Sources:
Anita Ernst Watson. Into Their Own: Nevada Women Emerging Into Public Life. Nevada Humanities Committee, 2000.
Austin E. Hutcheson. "The Story of the Nevada Equal Suffrage Campaign: Memoirs of Anne Martin," University of Nevada Bulletin Vol. XLII: No. 7 (August 1948).
Carson City Daily Appeal, "People and Notes of Interest," June 16, 1919, p. 4.
Colorado, County Marriage Records and State Index, 1862-2006. Ancestry.com
Mrs. O.H. Mack and Bird M. Wilson. "Nevada, 1910-1920. In History of Woman Suffrage, Vol. VI edited by Ida Husted Harper, 1922.
Nevada State Journal, "Miss Martin Remains as Suffrage Leader." February 25, 1914, p. 8.
Reno Evening Gazette, "Society Notes." July 6, 1912, p. 5.
U.S. Census, 1900-1940. Ancestry.com