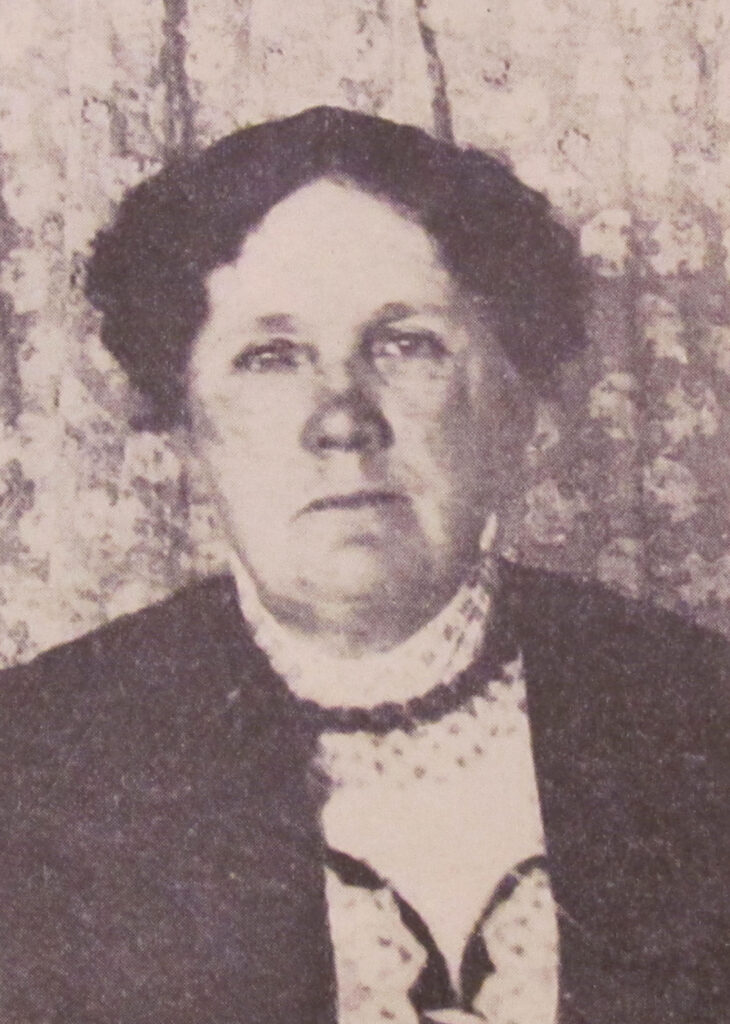 By Mona Reno, Nevada Women's History Project
Role in Women's Suffrage: President Churchill County Equal Suffrage League, 1913; Vice-President of the Nevada Equal Franchise Society for Churchill County, 1914
Nancy Alice Courtney was born on January 30, 1860 to Jesse A. Courtney and Mary Pile Courtney, in Ottawa, Kansas. She married Henry Clay Taylor on December 31, 1882 in Jarbalo, Kansas. The couple had seven children between 1883 and 1904, of which five grew to adulthood. By 1888 the family was living California where they moved several times until moving to Nevada between 1909 and 1910. They lived in Churchill County for over 20 years and then moved back to California by 1930.
During her years in Nevada, Nancy Taylor became active in the work for women's right to vote. In 1913 she was elected the President of the Churchill County Equal Suffrage League. Then in 1914 she was elected to be thirteenth vice-president of the statewide Nevada Equal Franchise Society. During this work it was mentioned that she needed to drive miles from her ranch in Churchill County to Fallon for suffrage meetings.
Following Nevada's successful suffrage campaign, the Nevada Equal Franchise Society was dissolved and then reformed as the Nevada Women's Civic League. In 1915 Nancy Taylor was elected thirteenth vice-president of this new organization for Churchill County.
Nancy and Henry were married over 50 years until her death on November 8, 1936 in Clay, California at age 76. Henry Taylor died July 27, 1951 in Lodi, CA. They are buried in the Galt Cemetery in Sacramento County, CA.
Sources:
Harker Family Tree on Ancestry.com 
Mrs. O.H. Mack and Bird M. Wilson. "Nevada, 1910-1920. In History of Woman Suffrage, Vol. VI edited by Ida Husted Harper, 1922.
Nevada State Journal. "Miss Martin Remains as Suffrage Leader," February 25, 1914, p. 8.
Out West. "The Clash in Nevada: A History of Woman's Fight for Enfranchisement," by Sara Bard Field. August 1914, pg. 49-66.
Reno Evening Gazette. "Women's Club Elects Its Officers," February 19, 1915, p. 1-2.
U.S. Census, 1870, 1880, 1910-1930.